Milton Papadopoulos: Man remanded over Potters Bar murder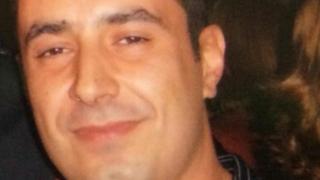 A man has been remanded in custody charged with the murder of a man found at his home in Potters Bar.
Arkadiusz Szarkowski, 42, of Abbs Cross Gardens in Hornchurch, will next appear at St Albans Crown Court on Monday.
The body of Milton Papadopoulos, 41, was found in Parkfield View on 22 October.
"This is still very much an active investigation," Det Ch Insp Joanne Walker said.
"We would still like to hear from anyone who has any information in relation to Milton's death as soon as possible."
The victim's family issued a statement which said: "We remain devastated at the loss of our beloved son, who was a gentle, kind and generous man."