Bedford's new £8.8m bus station officially opens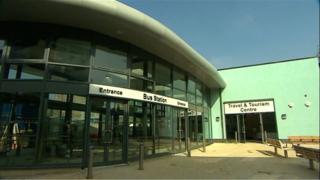 A new £8.8m bus station in Bedfordshire has been officially opened to the public.
The Bedford bus station complex also includes a new travel and tourism centre, and the refurbishment of Allhallows multi-storey car park.
The development, which replaced the 1960s bus station, also includes new public toilets and a new car park at Greyfriars.
The plans were approved by Bedford Borough Council in 2013.