Watford fan Nic Cruwys out of intensive care and walking again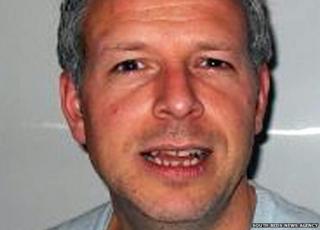 A football fan left in a critical condition after being attacked is making the kind of progress his family "could only have dreamt about".
Watford supporter Nic Cruwys, 44, from Hemel Hempstead, was assaulted on 7 March in Wolverhampton, after a match at Molineux.
A family statement said Mr Cruwys is "able to walk with some assistance".
An appeal started by a Wolves fan "disgusted" about what had happened has raised £36,000.
The statement on the Watford FC website said Mr Cruwys had been moved out of the intensive care unit at Queen Elizabeth Hospital in Birmingham into a high dependency ward.
It said Mr Cruwys is "in the early stages of a recovery" and it is hoped he will be moved to a specialised neurological rehabilitation centre closer to his home in the next few weeks.
"At some point in the future it will of course be touching for him to know at first hand of the outpouring of genuine human emotion towards him," it said.
Mr Cruwys suffered a severe head injury when he and a group of friends were attacked in Little's Lane as they headed to the railway station.
Wolves fan Ollie Floyd, 16, started the online fundraising appeal after the incident.
The Championship match between Wolves and Watford finished in a 2-2 draw.
Seven teenagers, aged between 13 and 18, have been bailed after being arrested on suspicion of wounding the father-of-two.