High Wycombe car vandalism: Four people charged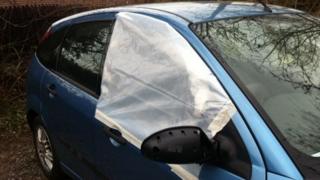 Four people have been charged in connection with alleged vandalism to nearly 250 cars in a single town.
The 247 vehicles in High Wycombe were damaged in High Wycombe between 3 March and 9 April.
Men aged 19, 20 and 22 - all from High Wycombe - have been charged with stealing a motor vehicle, arson and conspiring to damage property.
A 17-year-old boy, also from High Wycombe, has been charged with the same offences and a drugs offence.
The three men are Iftikar Aslam, 22, of Desborough Road, High Wycombe, Waqas Yasin, 20, of Rutland Avenue, High Wycombe and Khurum Hanif, 19, of Rutland Avenue, High Wycombe.