Luton teacher Liam Leaning banned over 'sexual' messages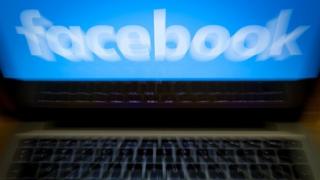 A teacher has been banned from the classroom after sending inappropriate "sexual" messages about massage and sunbathing to a boy on Facebook.
Liam Leaning, 36, admitted sending messages of an "adult nature" while teaching at Hillborough Junior School in Luton to a boy at another school.
But he denied the exchanges were sexually motivated, claiming they were "jokey and part of banter".
A disciplinary panel found him guilty of unacceptable professional conduct.
The messages were exchanged between January 2013 and May 2014 when the boy was aged 12 and 13, the National College for Teaching and Leadership panel heard.
They made references to sexual behaviour and orientation, massages and sunbathing.
Mr Leaning also referred to being in the bath while sending the messages.
'Clearly sexual'
The teacher's behaviour was brought to the school's attention after the boy told his mother some of the messages were making him feel uncomfortable.
The panel heard all the messages were initiated by Mr Leaning, and many were "clearly sexual in nature".
Mr Leaning accepted they were inappropriate, but said he viewed the boy as a family friend and had been talking to him as he would have done with any other friend
However, he acknowledged none of his other friends on social media were under 16.
The panel was satisfied Mr Leaning's conduct was sexually motivated and fell "significantly short of the standards expected of the profession".
The ruling means that Mr Leaning is prohibited from teaching indefinitely and cannot appeal until May 2019.