Marsh Farm estate in Luton undergoing £23m redevelopment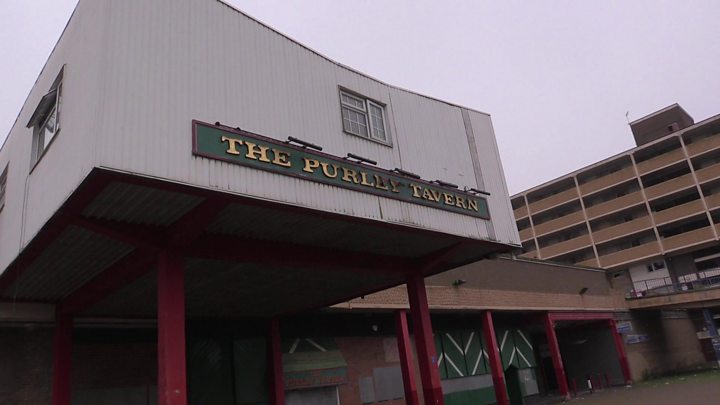 An estate which was blighted by a three-day riot more than 20 years ago has undergone the first regeneration phase of a multi-million pound project.
Marsh Farm estate in Luton, known for its 1960s style high rises and the disturbances in 1995, is undergoing a £23m scheme to improve the area.
On Thursday, seven new shops and 24 affordable housing units were opened.
The next phase will see the demolition of the dated Purley centre and adjoining block of flats.
Following that, 93 affordable homes will be built in the final phase of the redevelopment.
The retail element of the new development includes two supermarkets, a dentist surgery and a fish and chip shop.
According to Tom Shaw, the Labour councillor in charge of housing at Luton Borough Council, more than 60% of the workers on the redevelopment were from within a 15-mile radius of the estate.
He said: "There's still a long way to go but it's put a lot of pride in the estate."