Robert Maitland jailed for 'brutal' rape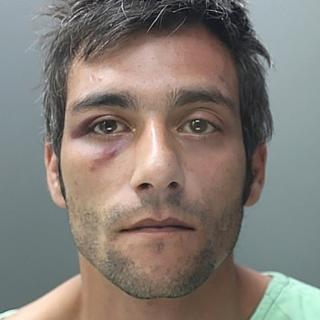 A man who raped a woman as revenge for her telling police he had previously raped her has been jailed.
Robert Maitland, 32, of Redbourn Road, Hemel Hempstead, was staying in a bed-and-breakfast in Watford that the woman had paid for while he was on bail for a separate complaint of rape.
There Maitland carried out a rape which the judge described as "nothing short of brutal".
Maitland pleaded guilty and was jailed for 15 years at St Albans Crown Court.
The court was told that the victim had not pursued a previous allegation of rape. Maitland then raped her between 20 January and 9 February this year after he learned she had spoken to officers.
Samantha Cohen, prosecuting, said in a reference to the earlier incident, Maitland had laughed and then whispered in her ear: "You thought that was rape - this is rape."
During the later incident, Miss Cohen said the woman was screaming and crying out for him to stop the attack.
She did not immediately report it to the police but went to speak to officers after she found out he was involved with another woman.
Judge Andrew Bright said he was passing an "extended sentence" of 15 years, including a "custody element" of 12 years, of which he would have to serve a minimum of two-thirds before he could be considered for parole.