Mutilated dogs found by Bedfordshire road side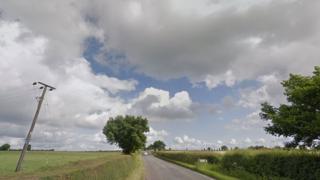 The bodies of three mutilated dogs, suspected of having been used in illegal dog fighting, have been found dumped by the side of a road.
They were discovered by a lorry driver in Cranfield Road, near the village of Salford, Bedfordshire.
All three animals had microchips originating from mainland Europe, revealing they had been imported.
The RSPCA said while it could not "say for certain how they died", their injuries "suggest they had suffered".
Post-mortem examinations on the dogs are planned for this week.
'Horrific treatment'
The three dogs were a brindle-coloured mastiff-type dog, a dark-and-white mastiff-cross and a tan-brindle Presa Canario.
The League Against Cruel Sports, which is offering a reward of £5,000 for information that leads to a conviction, said two of them had cropped ears, "to make them look more aggressive".
One had filed teeth, indicating that it was a bait dog, used in sparring sessions with more powerful dogs.
RSPCA inspector Sally Kearns said: "At this stage we are not ruling out that they were used for dog-fighting.
"It is clear that they has been subject to horrific and frightening treatment, and any information pertaining to who may possibly have done this to them will be treated in confidence."
Dog fighting has been banned in the UK since 1835.