Chilli powder foils armed shop robbers in Luton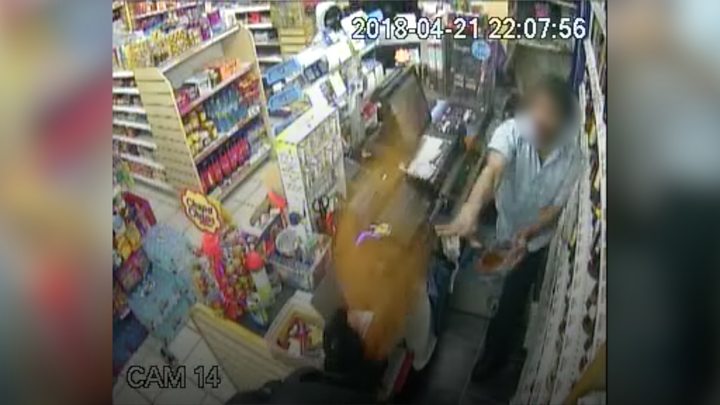 A shop whose assistant fended off three armed robbers by throwing chilli powder kept a box of the spice under the till after a previous theft.
The thieves, armed with a knife and two handguns, entered Baba Food City in Runfold Avenue, Luton, on Saturday.
A shop assistant, who does not want to be identified, grabbed the box and threw the powder in the direction of two robbers, who made off empty-handed.
His actions have since been hailed as "very brave" by his cousin.
She added: "It all happened very quickly. I think the chilli powder hit two of them. They didn't get away with anything."
The shop's owner, Ganesh Kumar, has had the shop in the Bedfordshire town for about a year, but was not present during the attempted raid, at about 22:00 BST.
He said his children have told him to sell-up as they feel it is too dangerous.
As a result of a previous theft, where three men got away with £400, Mr Kumar and his wife decided to keep chilli powder under the till for self defence.
Mr Kumar said: "It's a headache because I'm always thinking, 'is it going to happen again?'. My wife is scared and my children say it's dangerous."
Bedfordshire Police has appealed for information and said two of the suspects were wearing black trousers and black hooded tops, and the other was wearing black trousers and a grey hooded top.