Rape alarm call after man admits Bracknell sex attacks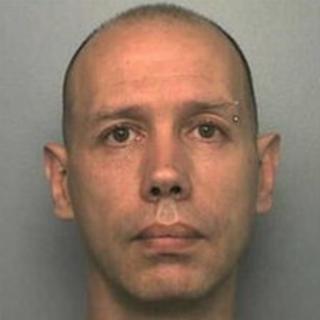 A mother has urged teenage girls to carry rape alarms after a man pleaded guilty to string of sex attacks on girls in Bracknell.
Terry Bryant, 41, admitted abducting and attacking two girls in May and abducting a third girl last November.
His attacks left the town in a state of fear with hundreds of people packing a meeting with police before his arrest.
Mother Carolyn Baldwin said many teenage girls were still affected and urged them to carry alarms.
She added: "There's a young girl across the road from me and she doesn't leave the house at all.
Threats to kill
"Other girls in the area go out in groups rather than on their own."
During the investigation, police visited schools to reassure people, more than 100 motorists were interviewed and more than 200 members of the community came forward with information.
Two girls, aged 14 and 15, were attacked separately on 6 May, and a 16-year-old was attacked in November, all in Bracknell.
In total, Bryant, of Waverley Road, Tottenham, London, pleaded guilty on Friday to three counts of kidnap, one of rape, four of sexual assault, two of making threats to kill, one count of robbery and one count of possession of a firearm with intent to cause fear of violence.
He also pleaded guilty to one count of making indecent images and one count of possessing indecent images.
Bryant pleaded not guilty to three counts, which will lie on file, two of false imprisonment and one count of making a threat to kill.
He will be sentenced on 8 October.