Reading praised by MS Society for Chris Armstrong help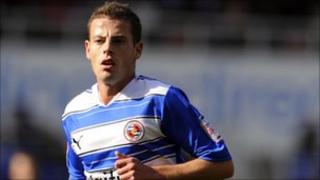 A charity has praised Reading Football Club for helping Chris Armstrong to continue to play after being diagnosed with multiple sclerosis (MS).
The Reading defender decided to retire from football on Tuesday at the age of 28 on health grounds.
Despite being diagnosed in December 2009, he went on to make seven more appearances for the Royals.
Sally Hughes from the MS Society said the support he had been given was "testament to the club".
She said being diagnosed with MS was difficult for sports professionals due to the fluctuating nature of the condition.
"The medical team, his colleagues and fellow players and the manager in particular, have supported him to allow him to continue to play."
MS is a long-term neurological condition in which the immune system attacks the central nervous signal. The damage this causes affects signals which pass from the body to the brain.
Reading striker Shane Long said it had been an emotional time for the club.
"He's one of the nicest players I've ever met in football.
"It's not easy to retire from the game at 28, but it's a decision he had to make for himself and his family.
"We're going to do everything to train and get into the Premiership for him.
"There's a few tears in a few players' eyes. Everybody likes him."
Ms Hughes said it was not unusual for people of Mr Armstrong's age to be diagnosed with the condition.
"It's the most common neurological condition that affects young adults," she said.
"Most people are diagnosed at a similar age to Chris, between the ages of 20 and 40."
Reading manager Brian McDermott said Mr Armstrong was a "private person" who had wanted to avoid making his condition public until it could not be avoided.
"Football is his life," he said. "At some point we need to have a fitting tribute to him."
According to the MS Society, 50 people are diagnosed with the condition every week.
There are about 150,000 people across the UK living with MS.