Dog dies after being abandoned in Slough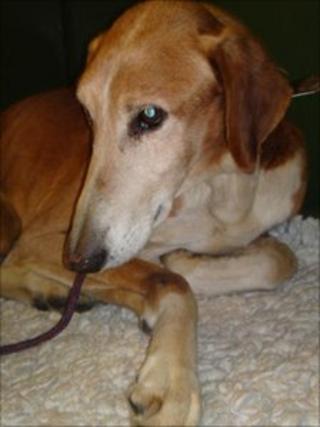 An elderly dog has died after being abandoned in freezing conditions outside a Slough veterinary hospital.
The lurcher was found lying in his own faeces and tied up to the entrance of Beeches in Farnham Road.
The dog was underweight and had a bleeding lump on his right hind leg. He was put down at the hospital following veterinary advice.
The Slough animal warden and RSPCA are appealing for information to track down the owner.
Animal warden Jackie Singer said the dog is believed to have been left overnight and had no blanket or water.
She said: "In this day and age, there is no excuse to callously abandon your animal.
"There are so many animal welfare charities and dog wardens who will help."
The dog was discovered by the vet's receptionist at 0700 GMT on 24 February, though details of the case have just been released.