Plan for volunteer 'grit wardens' in Reading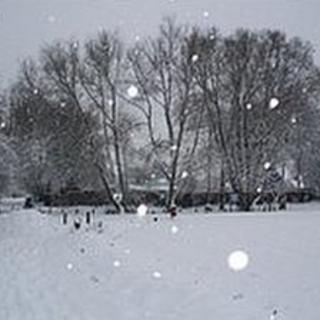 Teams of volunteer "grit wardens" could be sent out across a Berkshire town during heavy snowfall in order to keep pavements clear.
Reading has been badly hit by snow and ice over the last two winters with many areas left inaccessible.
A performance review has recommended giving residents who live in steep parts of the town their own supplies in order to keep pavements clear.
Reading council's cabinet will consider the report at a meeting on 11 April.
The wardens would run in parallel with the provision of grit bins across the town.
Andrew Cumpsty, Reading Borough Council leader, said: "[Last year] we had residents proactively approach us to say they would be only too willing to store some grit and then treat pavements in their local areas if the need arises.
"It is fantastic that people are willing to give up their time to do this to help their neighbours.
"It is exactly the sort of community spirit we want to encourage across the town."
The Department of Transport has issued guidance about clearing areas of snow and ice.
It said that such actions were permissible as long as it was done in a safe manner and did not result in an increased hazard for other users.