Old Windsor police may work from former public toilets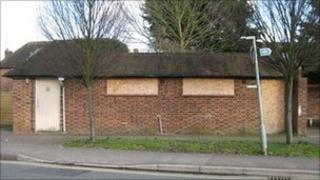 Police officers who patrol a Berkshire village are set to work out of a former public toilet if plans get backing.
The dilapidated site in Old Windsor will also include a council office, information stand and two lavatories.
The idea for the centre has been approved by the parish council but has yet to be given the green light by planning chiefs.
Council chairman, Tony Troughton, said it would allow officers to spend more time on the village beat.
If plans are backed next month, work is expected to take 10 weeks to complete.
Mr Troughton said: "The existing toilet block is very dilapidated and has been for sometime.
"We do have a police presence but one of the problems is if they want to access a computer they have to make the three mile journey back to Windsor police station to complete their administrative work.
"It will be a big advantage to the residents of the village."