OBE for Slough-based Women's Aid head Gerry Lejeune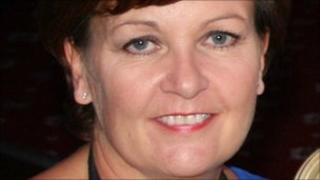 A Maidenhead woman who turned around a charity helping victims of domestic violence is to receive an OBE later.
Gerry Lejeune took over Berkshire East and South Buckinghamshire Women's Aid in 2003, run from a "condemned house" and when it supported 16 families.
It has since supported 802 women, 2,000 children and 57 men.
She said: "It is a real honour and I am so proud to have been recognised in this way. I'd also like to dedicate it to the fantastic volunteers."
Mrs Lejeune is due to meet the Queen at Windsor Castle where she will receive an OBE for her services to support local victims of domestic abuse.
Since 2003, she has transformed the Slough-based charity, which now runs three safe houses and a Queen's Award-winning service for high-risk victims.
The charity has also just been nominated for the Charity of the Year in the National Charity Awards.
Mrs Lejeune said: "we make sure every victim of domestic violence is fully supported and that there is help and support out there for every one of them in our service".
Nationally, Women's Aid helps more than 320,000 women and children every year.