Driver sentenced over M4 death crash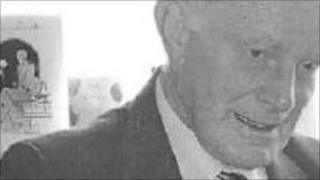 A driver has avoided a jail sentence after causing the death of an elderly motorist and seriously injuring his wife on the M4 in Berkshire.
Christopher Scarle crashed into the back of a car driven by 80-year-old Dennis Scott, who died at the scene.
Mr Scott, from Woodley, Reading, was travelling with his wife Catherine, 84.
Scarle, 53, of Wemdon Rise, Somerset, pleaded guilty to causing death by careless driving and was ordered to carry out 140-hours community service.
He was also banned from driving for 18 months and ordered to pay £350 costs at Reading Crown Court, on Thursday.
Scarle had been found not guilty of causing death by dangerous driving on 6 April.
Mr Scott was driving his Vauxhall Astra on the M4 in Tidmarsh, between junctions 12 and 13, when his car's head gasket failed.
'Tragic loss'
As he was losing speed, the court heard Scarle collided with the back of the car at 76mph.
The impact pushed it across the carriageway and into the central reservation.
Mr Scott's wife, who was sitting in the front seat, now requires long-term care because of her injuries.
Their sons Neil and Iain said they were pleased by the sentence.
"Nothing will compensate us for the tragic loss of our father or for the injuries sustained by our mother," they added.
"After an active life, she is now effectively paralysed and totally reliant on others for all her daily needs and it is unlikely that she will ever leave the nursing home.
"We would like to thank everyone who did their best for our mother at the scene of the accident. Sadly, the people at the scene of the accident were unable to save our father.
"This chapter is closed and we now need to continue to support our mother and look after her affairs."