Retired openly gay officer Brian Paddick to give talk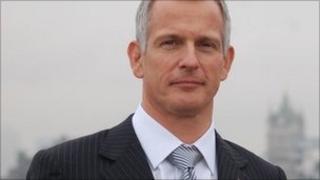 Scotland Yard's former Deputy Assistant Commissioner, then Britain's most senior openly gay officer, will talk at Thames Valley Police's gay association.
Brian Paddick, who is now retired from the police, will speak at the event at Reading Police Station on Tuesday.
The event will mark International Day against Homophobia and Transphobia.
Thames Valley Police said it marked the 1990 anniversary of when the World Health Organisation removed being gay from its list of "mental disorders".
Mr Paddick, who is also a former Liberal Democrat London mayoral candidate, will speak to the Thames Valley Gay Police Association (TVGPA) about his experiences as Britain's most high-ranking openly gay officer.
'Fears' at work
He said: "I am delighted to be attending this TVGPA event and getting the chance to meet lesbian, gay, bi-sexual and trans (LGBT) officers and staff, and those interested in knowing more about issues facing LGBT people in the workplace.
"Many people working in the police service still have fears about being openly gay at work, and it is good to be able to share my experience and show my support for them."
Sgt Kelly Reed, chair of the TVGPA, said: "This event shows support for all Lesbian, Gay, Bi-sexual and Trans people within the police service, one day there will be true equality but we are not there yet.
"We still have many officers and staff who served in a time when they would have risked being sacked for being gay.
"Some still have fears about 'being out' at work.
"Brian Paddick will share his experiences about why he waited until late in his career before coming out. It should be a positive and informative evening."