Ascot guesthouse wife murder trial jury still out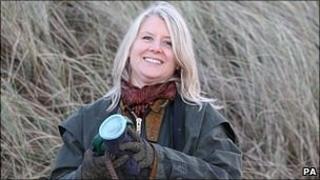 The jury in the trial of a pilot accused of murdering his estranged wife is continuing to consider its verdict.
The body of wealthy Ascot guesthouse owner Joanna Brown, originally from the Isle of Man, was found on land on the Queen's Windsor Estate last year.
Jurors have heard Robert Brown felt there had been a "stitch-up" over a pre-nuptial agreement he had signed when the couple married.
Mr Brown, 47, of Winkfield, admits killing his wife but denies murder.
He also denies obstructing a coroner from holding an inquest.
Makeshift coffin
Reading Crown Court heard the pre-nuptial agreement in 1999 had caused Mr Brown, a British Airways pilot, "continuing resentment".
The court heard that on 31 October he attacked the mother-of-two who was originally from the Isle of Man.
The jury was told Mr Brown drove to their home to drop off their children.
On arrival, and with the children out of sight, he began to hit the 46-year-old repeatedly around the head with a hammer, prosecutors said.
Jurors heard he then bundled the children into his car, wrapped his wife's body in plastic sheeting and dumped it in the boot before driving to a piece of woodland where he had already dug a hole and put down a makeshift coffin.
Mr Brown was arrested the following day after police were called to investigate the disappearance and discovered spots of blood at her home.