Reading Council's Labour administration reviews policies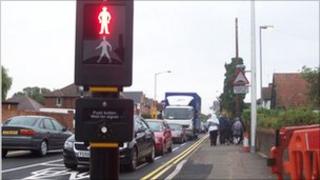 Green bin charges, parking, the Shinfield Road layout, charges to adult social care and bus travel are all to be reviewed in Reading.
A new administration is in place at Reading Council following May's council elections.
Labour formed a minority administration replacing the Conservative-Liberal Democrat coalition.
At a cabinet meeting on Monday, the new council pledged to review a number of the previous administration's policies.
Under review are policies including withdrawing free bus travel before 9.30am, green bin charges and changes to social care funding.
Labour said it was committed to reinstating the bus pass concessions for people with disabilities and their carers so that they can travel before 9.30am.
However, it said reinstating free bus travel for senior citizens before 9.30am could be a "prohibitive cost", although it hoped to do so if it was able to find the money.
Possible reprieve
Before the local elections, Reading Borough Council had been in the process of restructuring the eligibility criteria for adult social care.
It was hoping to change the threshold to support people whose needs were assessed as "substantial" rather than "greater moderate".
It was previously anticipated about a third of people with greater moderate needs would have to be helped to find alternative services in the community.
Now these plans will be reviewed.
The council will also look at charges for day care centres, which were due to increase under the previous administration.
The council also said it would bring a report to July's cabinet about the times and numbers of residents' visitors' permits. It is also considering reversing the £300 charge for discretionary permits.
Groups such as health visitors have had to pay £300 for annual parking permits in Reading since April.
Voluntary groups such as the Reading Committee for Racial Equality could also be given a reprieve. Its £90,000-a-year funding was cut in February.