Berkshire firms consider Olympic disruption at Eton Dorney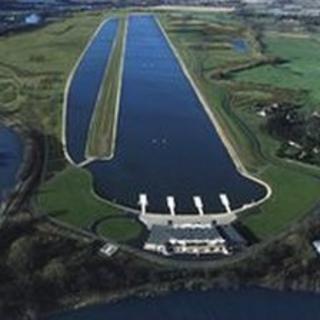 Businesses near the 2012 Olympic rowing venue have been urged to review their operations to help avoid disruption with the influx of visitors.
Dorney Lake, in Buckinghamshire, will host rowing events for the 2012 Games with 30,000 spectators expected daily.
Olympics organisers have met with employers to encourage them to change staff shift patterns and deliveries to off-peak times where possible.
Firms are also being asked to consider allowing staff to work from home.
About 80 employers were invited to the venue, managed by Berkshire's Eton College, to discuss the plans.
Olympic organisers said the extra demand on the road network could seriously affect staff, customers, visitors and anyone servicing business premises.
Clare Springett, of the Olympic Delivery Authority, said: "We want to ensure that their business keep on running during the Games.
"We want them to understand what the transport challenges might be.
"We want them to consider the impact that might have on their operation and then putting plans in place to make sure the disruption is minimised.
"From a business point of view, we really encourage people to look at how they might be able to reduce their non-essential travel. You might have people working from home or they might relocate to another office.
"We'd like them to think about retiming when their essential journeys are made to less busy times of day - that might be retiming deliveries to your premises, it might be changing shift patterns around.
"We would like to encourage them to use less busy modes of transport. We want to make sure people are thinking about walking and cycling, perhaps."