Family praise Reading death crash efforts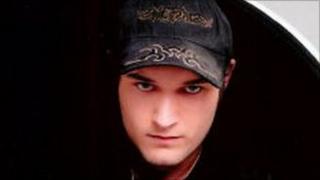 The family of a 21-year-old killed in a road crash in Berkshire has praised the efforts of the emergency services.
Christopher Stephen was a passenger in a Peugeot minivan when it hit a tree in The Chase, Calcot, on 12 June.
He was taken to the Royal Berkshire Hospital and later to the John Radcliffe Hospital in Oxford but died the day after the incident.
His family praised the "care and kindness" of hospital staff in his "final hours".
In a statement his family added: "We have been left devastated by the death of Christopher and are still trying to come to terms with the loss of a loving son and brother.
"We would like to pay tribute to the emergency services for the efforts made in trying to rescue Christopher and to the care and kindness shown by staff at both the Royal Berkshire Hospital and the John Radcliffe Hospital, to both Christopher and us during his final hours."
The driver of the van suffered abdominal injuries and was also taken to hospital.