Berkshire mental health beds move to be investigated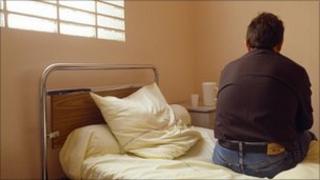 Plans to move more than 60 beds for mentally ill people in east Berkshire to a hospital in Reading have been put on hold.
Berkshire Healthcare NHS Trust had planned to move patients from three sites in Slough, Maidenhead and Ascot to Prospect Park Hospital in Reading.
The trust had been due to make a final decision this week but has shelved the plans following widespread opposition.
The trust said it will put forward a new set of proposals in the autumn.
NHS Berkshire chief executive Charles Waddicor said: "It's been clear that the proposal has not got enough public support so we've had a discussion with the trust and we believe the best thing to do is to stop now and reflect on what has been said to us and then reintroduce some new proposals in the autumn.
"I can't anticipate what the proposals will be but I expect there to be a range of options. One thing that is clear is that the option to do nothing is not a viable one.
"We still have to save money and we still have to do something about the accommodation."
'Important visitors'
John Kelly, who works for Slough Link, which has been campaigning against the plans, said: "We welcome a new consultation because we think the last one was essentially quite flawed. It's not necessarily the choice of Prospect Park that we have been opposing, it's the consultation itself.
"Visitors are probably more important to people with mental health problems than any type of illness."
Berkshire Healthcare NHS Foundation Trust currently provides hospital care from three sites in east Berkshire - Wexham Park in Slough, St Mark's in Maidenhead and Heatherwood in Ascot.
Under the original proposals, patients and visitors would have had to travel up to 20 miles to Prospect Park.
Berkshire Healthcare NHS Foundation Trust is trying to save £12m over the next three years.