Reading man saw hydrogen bomb tests on Christmas Island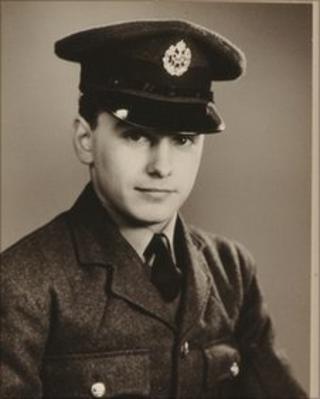 A Reading man who experienced an atomic bomb test on Christmas Island in 1957 has described the experience as "horrific".
Roger Filby was based at the island in the Pacific Ocean from November 1956 to December 1957.
He witnessed a nuclear explosion which was the equivalent to one million tonnes of TNT, six times larger than the bomb dropped on Hiroshima.
Mr Filby said he was given no protection against the blast.
"I wasn't provided with any form of protective clothing whatsoever, either for my body or for my eyes," he told the BBC.
Mushroom cloud
"HMS Warrior was at sea and had a number of troops on board. They were given protection, it was nothing more than a mackintosh and a pair of glasses.
"At the point of explosion they asked to turn their eyes and look at it."
Mr Filby did not see the explosion but felt the blast and took a photograph of the mushroom cloud created by the bomb.
He said the explosion blew the flies out of the sky.
However, he has suffered no ill health as a result of the blast, which some veterans of the government's nuclear testing say can take 40 years to develop.
He said: "I must be one of the very lucky ones. After we came back from Christmas Island, between 1957 [and] 1958, I was put into an isolation ward at Chessington Hospital, which is now known as Headley Court.
"They treated me for glandular fever, but I got over that and I haven't suffered from anything since."
More than 1,000 veterans are seeking compensation. A leave to appeal has been granted after The Supreme Court overturned an Appeal Court ruling that nine out of 10 "lead" cases had been brought too late to be heard.
The veterans say their poor health was caused by radiation exposure in the 1950s and 60s due to atomic testing.
However, the MoD maintains no "causal" link can be proved.
"I've been to a number of reunions and I've seen the deterioration of the people I served with," said Mr Filby.
"Year by year, at our reunions, there are less and less people."