Campaign for Reading centre to help rape victims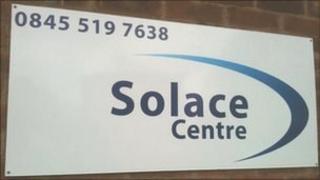 Campaigners have called for Reading to be given a specialist centre for victims of rape, after a 24-hour referral centre opened in Slough.
A quarter of all referrals to the Sexual Assault Referral Centre (SARC) at Slough's Upton Hospital have been from Reading since it opened in April.
The Slough centre offers victims counselling, help from doctors and legal advice under one roof.
Campaigners say Slough, which is 20 miles from Reading, is too far away.
One woman campaigning for a Reading centre, who lives in the area, was herself a victim of rape 20 years ago.
She said: "Someone who has been raped is not going to travel to another town to get help.
"You don't want to go to a strange place to try and find a centre. Some people may not even be able to afford to travel that far."
A group set up on social media site Facebook to campaign for the centre has already gathered more than 2,000 followers.
Relationships 'difficult'
Speaking of her attack, the woman behind the campaign said she had been a virgin at the time, and had previously looked upon her attacker as an "uncle figure".
She said: "I didn't know if I was going to get out alive."
The woman said she had not been given the right help to recover from the attack, which she did not report to police.
"I was scared, I thought if I told someone people wouldn't believe me," she said.
"When I did go to a rape centre I gave a false name. They insisted what I needed were some tests.
"But what I really needed was some therapy, I knew I wasn't coping with day-to-day life."
She said since the attack she had found relationships "very difficult."
"I find it really hard to be completely relaxed with a man in the house," she said.
Thames Valley Police said they had no plans at present to open a SARC in Reading.