Reading Festival 2011 has 'largest tent in Europe'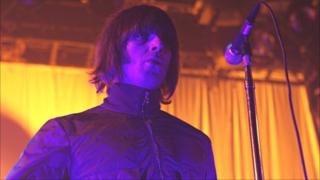 Reading Festival 2011 will have the "largest tent in Europe", boss Melvin Benn has said.
The tent will house the Radio One/NME stage during the three-day festival on August bank holiday weekend.
Previously the tent capacity was 12,000 people but this has now increased to between 18,000 and 20,000 said Mr Benn, who runs Festival Republic.
He added: "People would be delighted to be inside the tent never mind watching the bands that are in it."
The larger tent will allow more festival-goers to watch bands under cover.
Mr Benn said: "I've bought a brand new tent for the second stage and it is the largest tent in Europe, it's completely reshaped the site."
In 2005 the capacity of the Reading site was 66,500 but was raised to 80,000 the following year.
Last year the festival capacity was raised to 87,000 people.
The Reading Festival 2011 is now sold out.