Fears over demand for 400 extra Slough school places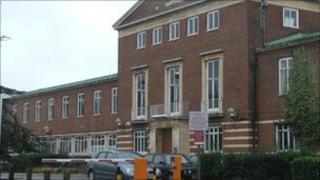 An extra 400 primary school places will be needed by 2012 in in Slough to fulfil demand, says the council.
Slough Borough Council says the increased number of primary school-age children is the result of a baby boom which started in 2008 combined with migration to the area.
The council anticipates it will have to create the equivalent of three extra secondary schools over the next decade.
Birth rates in Slough have risen by a third since 2005, says the council.
Director of Children's Services Clair Pyper said the council had begun planning extra school places since 2008 due to a combination of "rising birth rate" and "migration to the area".
"We're waiting for information from the government about the money they will give us to build new secondary schools," she said.
So far the council has coped with the extra demand for places by adding classrooms onto existing schools and opening the new Willow School.
Slough's old Town Hall will be turned into a school next year.