£350,000 invested in resurfacing Reading's minor road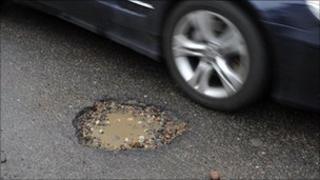 Funding of £350,000 is being invested to improve minor road surfaces in Reading, according to the council.
A total of 33 minor roads are due to be resurfaced this month.
The council's annual resurfacing programme for main roads is now complete and this year cost £850,000.
The highways team is now working to improve residential and smaller roads which have been damaged by two successive cold winters, says Reading Borough Council.
The roads will either be completely or partly resurfaced over a 10-day period between 19 and 29 September.
In total, the council has invested £1.2m to resurface roads in Reading this year.
Advanced warning signs will go up on site seven days before works start and bus companies have been informed.
All works will start at 09:30 BST and should finish by 15:30 BST.