Horror comedy Kill Keith filmed in Newbury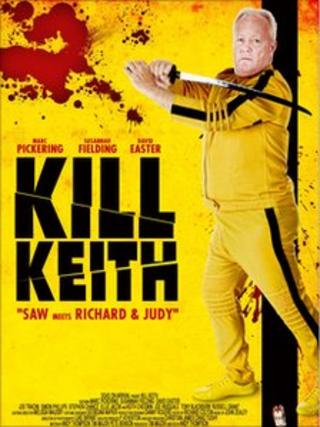 A horror comedy is the latest movie to be filmed in Berkshire.
The film, called Kill Keith, stars TV personality Keith Chegwin, who lives in Berkshire, and is about a serial killer obsessed with murdering breakfast TV presenters.
Director Andy Thompson chose a farm in Leckhampstead, near Newbury, for the filming location, which was also used for his previous film the Scar Crow.
Crews were there for three days, filming dream sequences for the movie.
Carolyn Taylor, manager of Newbury Tourist Information Centre, said filming in the area had given a boost to local tourism.
Highclere Castle, the location for the popular ITV series Downton Abbey, is based just outside the town.
"Thousands and thousands of people a month are coming to Highclere Castle," she said.
"They spend the morning in Highclere Castle and then the afternoon in Newbury."
Films Marie Antoinette, Dorian Gray and Pride and Prejudice were all filmed in nearby Basildon Park.
No pay
And legendary director John Schlesinger made his directorial debut with a black and white short film, Black Legend, in Combe near Newbury in 1948.
He went on to make Billy Liar, Marathon Man and Sunday Bloody Sunday.
In his first short film, Schlesinger persuaded actors to work for no pay, a strategy Mr Thompson has also used for Kill Keith.
All the celebrities starring in the film, including Tony Blackburn, Russell Grant and Joe Pasquale, have given their time for free.
"They were absolutely fantastic," said Mr Thompson.
"Keith came down on set on days he wasn't acting because he loved the atmosphere so much.
"At one point we had Russell Grant caked in black soot with flames around him."
As well as Newbury, Kill Keith has been filmed at Pinewood Studios and in London.
Mr Thompson said he wanted to mix "slightly cheesy celebrities", breakfast TV and the world of horror.
"We got the celebrities who were up for a laugh and not taking themselves too seriously," he said.
Kill Keith will be released on 11 November, and will be available to watch at the Showcase cinema in Winnersh near Reading.