Maidenhead residents request new conservation area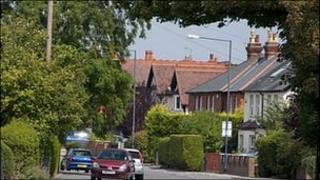 Residents in an area of Maidenhead in Berkshire have asked for a conservation area to protect their local architectural heritage.
The proposal would change the status of the triangle created by Linden Avenue, Courthouse Road and Furze Platt Road.
Councillor Christine Bateson said it was fitting to preserve the area's historically important buildings.
There are over 8,000 conservation areas in England which restrict property alterations and tree pruning.
She added: "It's very much Victorian and Edwardian houses and of course if you want to put forward a conservation area there has to be some historic value to it or agricultural significance, those are the two main things and this certainly comes within that."
The public consultation on the proposal runs until 31 October with The Royal Borough of Windsor and Maidenhead Council expected to discuss it further at a cabinet meeting on 15 December.