A free school and a UTC are to open in Berkshire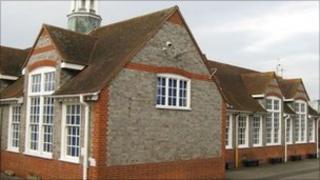 Two secondary schools are to open in Berkshire next year, it has been announced.
Ryeish Green School near Spencers Wood, which closed in July 2010 following a decade of falling pupil numbers, will re-open as the Oak Bank in 2012.
Reading East Conservative MP Rob Wilson's proposal for a University Technical College (UTC) for 14-to-19 year-olds has also been approved.
The announcement was made by Education Secretary Michael Gove on Monday.
Parents of children who attended Ryeish Green opposed Wokingham Borough Council's plans to sell off the site.
They decided to use the coalition government's plans to set up a new state-funded free school, and collected more than 200 signatures on a petition.
'Fantastic opportunity'
Mr Wilson said he was delighted his plan for a specialist UTC had been approved.
He said the college would provide a technical and practical education, with an academic base.
"This is a fantastic opportunity for any young person, who feels that purely high level academic study isn't quite what they want," he said.
"It will be a real hands-on kind of school."
Microsoft will sponsor the school, and Peter Brett Associates, Network Rail, Research in Motion, Cisco and BT will all be involved with arranging the school's curriculum.
They will also provide job opportunities and apprenticeships for students, according to Mr Wilson.
Core funding will come from the Department for Education.