'Unpredictable' Ascot patient missing from hospital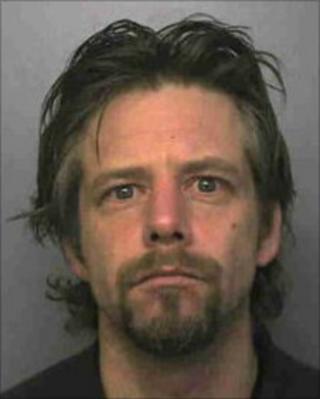 An "unpredictable" patient has gone missing from a Berkshire hospital, police said.
Erik Inglis, 41, who is also known as Simon Pascall, was last seen in the grounds of Heatherwood Hospital in Ascot on Sunday afternoon.
Police said he does not have access to his medication and advised members of the public not to approach him.
It is believed Mr Inglis, who has his Jack Russell terrier dog with him, may be in the Windsor or Slough areas.
He is described as 5ft 6ins, of medium build, with brown, shoulder-length hair.
When he was last seen he was wearing a dark-blue jacket, blue jeans, and a grey/blue jumper. He was also wearing gold rings on his fingers.
His dog has a white body with a brown circle on one side and a brown face with a white stripe down the middle.
Insp Nigel Doak said: "We would urge Simon to get in touch and return to the hospital where he will get the care that he needs.
"While Simon does not pose a great risk to the public, he needs the care of hospital staff."