Charity barber tour for paralysed Legoland stunt man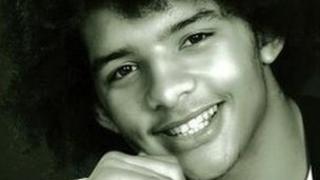 The brother of a Southampton stuntman left paralysed after a rehearsal accident at Legoland Windsor is embarking on a fund-raising tour.
Jay Young, 22, was seriously injured when he landed on his head at the theme park in March.
Hairdresser Ross Fleming is going on a barbers' tour of the places where his brother received hospital treatment.
Mr Fleming said: "Jay wants to give something back to the hospitals as a way of saying thank you."
He will be travelling to the main shopping centres in five towns and cities with his hairdressing partner to cut hair for five days from Monday 31 October.
The money raised will be donated to the local hospitals and the funds raised in sponsorship will go to funding Mr Young's care.
Mr Fleming said: "Jay will now need constant 24-hour care for the rest of his life.
"This will cost a huge amount of money, as well as costs of alternative transportation, a fully adapted motorised wheelchair as well as helping to provide him with further treatment."
They will be heading to Slough, Oxford, Winchester, Salisbury and Southampton.
The accident at Legoland, which happened when the park was closed, is being investigated by the Health And Safety Executive (HSE).