River Kennet death: Woman's body identified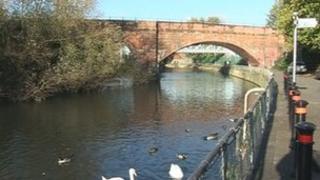 The body of a woman recovered from the River Kennet in Reading has been identified as Carol Hutchins from Woodley.
The woman was pulled from the water by firefighters on Saturday and taken to the Royal Berkshire Hospital where she was pronounced dead.
She had been in a wheelchair which was found next to the river, police said.
Berkshire Coroner's Office in Slough confirmed an inquest had been opened and adjourned.