The Avenue School trips cancelled after diesel thefts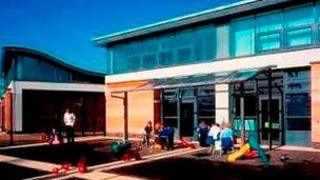 Special needs pupils in Reading had their school trips cancelled after thieves drilled holes into two minibuses and siphoned off the diesel.
The Avenue School's only buses were behind locked gates on Thursday evening and had full tanks worth £100 in total.
The school's office manager Mary Kaye said: "How could anyone do this to special needs children, some with life-threatening conditions?"
Police said they were investigating the thefts and examining CCTV footage.
'Ruined December'
A teacher discovered the empty tanks in the morning when she was about to drive a group of pupils to Reading College for their weekly life skills course.
The damage to the 17-seater specialist vehicles, which have removable seating to allow for wheelchairs, means they will be out of action for at least a week while repairs are carried out.
The school, which has 106 pupils between the ages of two and 19, said it had no option but to cancel all the children's activities including swimming lessons and Christmas-related trips.
Ms Kaye said the absence of the vans could also compromise pupils' health.
"We have children here who are quite poorly," she said.
"If anything happens to them in the daytime and we have to take them home in their wheelchair, we can't do it."
The school said CCTV footage that police are examining shows three vehicles parked outside the gates before the thefts.
Ms Kaye said: "Someone here said that if the thieves are caught before our Christmas show, we would like to bring them out on stage and present them to the parents and say 'these are the people who have ruined December'".