Queen marks Edward VIII's abdication at Windsor Castle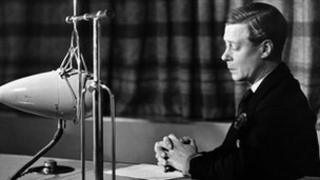 The Queen is expected to spend the weekend at Windsor Castle to mark the 75th anniversary of Edward VIII's abdication.
Edward VIII renounced the throne on 10 December 1936 to be with American divorcee Wallis Simpson.
As a result his brother, the Duke of York - the Queen's father - became King George VI.
It was from Windsor Castle that the Queen's uncle addressed the nation about his decision to abdicate.
On 11 December 1936 Edward VIII declared in his historic radio speech: "You must believe me when I tell you that I have found it impossible to carry the heavy burden of responsibility and to discharge my duties as king as I would wish to do without the help and support of the woman I love."
The Queen - then Princess Elizabeth - was 10 years old at the time.
Never crowned
When he was king, Edward VIII was Supreme Governor of the Church of England.
The church would not sanction a remarriage of someone whose former spouse was still alive.
Although Edward VIII pushed for a "morganatic marriage" to Mrs Simpson, under which she would have no claim on his rights, the government would not accept this and he decided to abdicate.
His reign lasted 325 days and he was never crowned.
Edward VIII and Mrs Simpson married in June 1937 and became the Duke and Duchess of Windsor.
The duke died in 1972 and the duchess in 1986 and they are buried beside each other at the royal burial ground in Frogmore, Windsor.