Tilehurst man in 80s dies after crash in Reading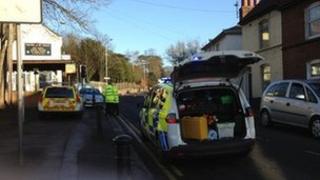 A Berkshire man in his 80s has died following a crash at midday.
Police are appealing for witnesses to the incident which took place in Prospect Street, at the junction with Peppard Road and Henley Road in Caversham.
The Tilehurst man's silver Peugeot 406 struck a wall and came to rest against a post. No other vehicles were involved.
The man was taken to Royal Berkshire Hospital where he later died.