Proposed Woodley care home closure 'may be fatal'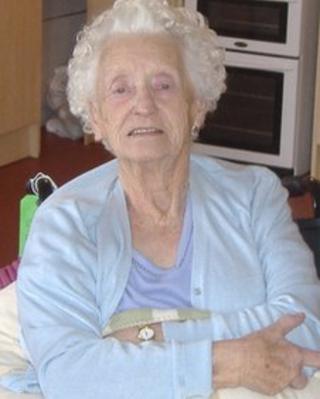 A relative has criticised a proposal to close a home in Berkshire which provides care for people with dementia.
Wokingham Borough Council is considering shutting Fosters, in Woodley, claiming the 58-year-old home is no longer fit for purpose.
The council is looking at the option of alternative accommodation.
Margaret Boys, whose 92-year-old mother Marjorie Hayes lives at the council-owned 35-bed property, said a move "in some cases may well be fatal".
Mrs Boys said: "I cannot state highly enough the loving care and dignity afforded to our loved ones.
"We are well aware that continuity of care is paramount and will face the worry that any move will most certainly cause deterioration and in some cases may well be fatal."
'Limited lifespan'
Mrs Boys added her mother would be "extremely frightened in a place she doesn't know, with faces she doesn't know".
The council said the building had plant matter growing out of its roof and poor insulation.
It said it had a limited lifespan as it required substantial work to make sufficient improvements to bring it up to modern standards of accommodation.
Mike Wooldridge, from Wokingham Borough Council, said: "If it was a new home being registered it wouldn't meet the requirements.
"We pay £14-15,000 in heating bills, and most of that goes out the windows."
Anne Parr, from Woodley Age Concern, said a move for someone with with dementia could be really traumatic.
"It has to be done very delicately," she said. "It's not always about what the surroundings are like, it doesn't have to be flash surroundings, it's about the care."
A 12-week consultation runs until 8 February.