AA backs Newbury MP Richard Benyon's petrol price campaign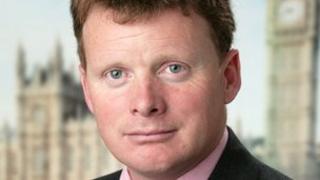 The AA has backed a Berkshire MP's fuel campaign that highlights how petrol prices in Newbury are 4p more expensive than in nearby Reading.
Newbury MP Richard Benyon has started publishing his constituency's cheapest filling stations on his website.
Petrol companies and supermarkets said prices are competitive for each area.
AA spokesman Luke Boswell said: "We're very pleased to see that an MP is getting stuck in, this is an issue that is angering drivers across the south."
'Rural hinterland'
Currently, Tesco Extra in Newbury charges 134.9p per litre for unleaded fuel, while Tesco Extra in Reading charges 130.9p.
A Shell garage in Newbury also charges 134.9p while in Oxford Road, Reading it charges 131.9p.
The distance between Reading and Newbury is about 24 miles on the M4.
Mr Benyon puts the difference down to competitive pricing in each area and that in the "rural hinterland" of West Berkshire, where Newbury is situated, there was "not enough of an incentive to seek the custom".
He said it was a big issue for his constituents.
"People are coming up to me in the street to talk to me about it and I've had letters and emails.
"I'm just trying to do my little bit for local residents who have stretched incomes and for whom vehicles are a vital part of their lives."
The AA highlighted the MP's efforts as it published its latest petrol price report that shows a more than 1p-a-litre increase over the past fortnight.
A litre of petrol now averages at 133.54p a litre, compared with 128.14 a year ago. Mr Boswell said this was 4p short of the all-time high.
He said Asda's campaign to be the supermarket chain with the lowest fuel prices had affected the prices in areas where there is such a store. There is an Asda in Reading, but not in Newbury.
"What is happening is price matching," he said.
Mr Benyon said his campaign might create some competition in Newbury if car owners target the cheapest local stations and those travelling to Reading start using the filling stations there instead.
'Higher margins'
Tesco spokesman David Nieberg said: "As is the case with all other petrol retailers in the UK, Tesco does not operate with one national price.
"Our clear goal for customers is to endeavour to be competitive on petrol and diesel in the local catchment area for each store."
A Shell spokesman said prices can vary from region to region "due to a range of factors such as distance from the refinery or distribution terminal to the petrol station and the number of customers in the region".
He added: "Greater distance means higher transport costs, while fewer customers means higher margins to cover costs."