Kool And The Gang to headline Henley-on-Thames Rewind festival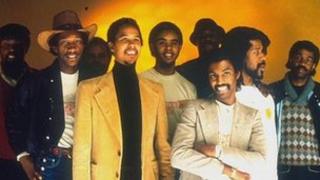 Kool And The Gang and OMD have been announced as headliners for the fourth annual 1980s music festival in Henley-on-Thames.
The American soul funk outfit and the Liverpool synth pop group head up a 24-artist bill at the Rewind Festival, on the Berkshire side of the town.
Other acts include The Bangles, Soul II Soul, Rick Astley, Grandmaster Flash, Marc Almond and The Lightning Seeds.
This year, the festival takes place on 18 and 19 August.
Kool And The Gang's hits include Ladies Night, Get Down On It and Celebration