Eton Dorney Olympic spectators in parking fine warning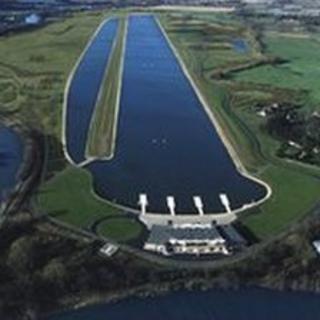 Spectators parking illegally in Berkshire during the Olympics will be targeted by traffic wardens.
Windsor and Maidenhead council chiefs are preparing for when rowing and canoeing come to Eton Dorney Lake.
Under the plans, anyone parking illegally will be fined with the money going towards transport schemes.
Councillors met on Thursday night and agreed plans to set up parking areas, park and ride sites and shuttle services from train stations.
Residents concerned about the impact have also been invited to see the traffic and parking plans at three drop-in sessions.
Dorney Lake, which is owned by Eton College, in Berkshire, will host the Olympic and Paralympic rowing and flat water sprint canoeing events.
The events are expected to draw up to 30,000 spectators a day.
Councillor Simon Dudley, from Royal Borough of Windsor and Maidenhead, said: "We want to ensure that visitors to our borough steer clear of the designated residents' parking zones.
"Council enforcement officers will be on patrol throughout the Games to ensure drivers adhere to the temporary regulations - but where vehicles are parked illegally penalty charge notices will be issued."
The authority has warned of disruption in the area with road closures set to be put in place.
The Olympic competitions at Eton Dorney, which is based just over the county border in Buckinghamshire, will run from 28 July till 11 August and the Paralympic events from 1 to 3 September.
The three drop-in sessions will take place on 2 and 3 February at Windsor Racecourse from 16:00 to 20:00 GMT and 4 February at Taplow Sainsbury's from 10:00 to 14:00 GMT.