Berkshire roads may still be icy after weekend snowfall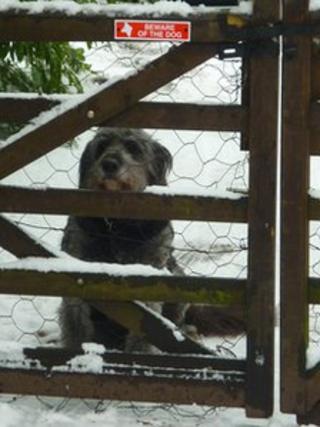 Motorists have been warned some roads in Berkshire may remain icy following the weekend's snowfall and freezing temperatures.
Gritters have been out in force across the county overnight.
The Met Office has issued severe weather alerts, warning ice could be a hazard on roads and pavements.
The county escaped the worst of the snow overnight on Saturday, and temperatures have since been rising to above freezing in most areas.
Heathrow Airport said it hopes to resume a normal service after cancelling 42% of the 1,300 scheduled flights on Sunday.
A full list of primary and secondary gritting routes in the RBWM area is available on the authority's website.
People can also view which roads have been gritted on West Berkshire Council's website.
Reading Borough Council said it was fully prepared for the worst weather.