Maidenhead man admits Altwood School memorial statue charge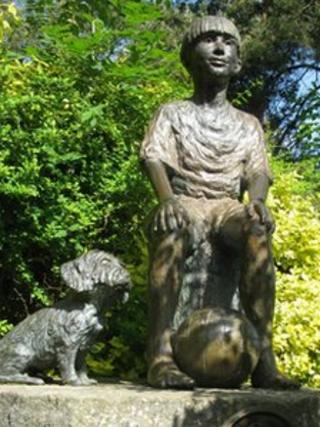 A man has pleaded guilty to a charge in connection with the theft of a memorial statue to four Berkshire schoolboys.
Adam Brettell, 31, from Evenlode, Maidenhead, admitted handling stolen goods at Reading Crown Court.
The bronze statue of a boy and a dog was taken from Ray Mill Island at Boulter's Lock in October.
Made by local artist Eunice Goodman, the statue commemorates four boys from Altwood School in Maidenhead who died on a skiing trip in 1988.
An identical bronze statue will be made by Ms Goodman after the school launched a fundraising drive.
The Royal Borough of Windsor and Maidenhead will underwrite the project.
A council spokesperson said the new statue should be in place at the original site by June.
Brettell will be sentenced on 16 March.