Missing man's ex wife wants new 'presumed dead' law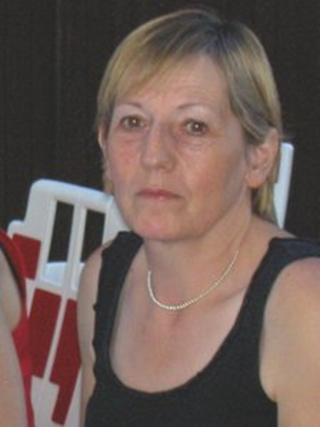 A Berkshire woman has supported calls by the Commons Justice Select Committee for the government to change the law to make it easier for families of missing people to deal with their affairs.
Diane Smith, from Greenham, owns a house with her ex-husband whom she believes has been killed by criminals in South Africa.
The couple split up in 1983 when Steve Payling, who would now be 62, decided to move to South Africa, against his wife's wishes.
She objected to the apartheid regime and remained in the UK with their two children in the house they jointly owned. They divorced a year later and lost contact.
The divorce settlement gave Ms Smith two thirds of the house but after Mr Payling neglected to pay any child maintenance she said she agreed to take the final third.
Unfortunately he never signed any of the paperwork so when she wanted to sell the house and move Ms Smith hired private detectives to try to track him down.
"I managed to get an address for him but it was strange. They couldn't tell me where he worked, they said that he didn't seem to be working, that he didn't have a driving licence," she said.
"The most positive information that I got was a mobile phone number for his, by then, ex-South African wife."
'Very nasty people'
By chance Ms Smith's job took her to Johannesburg and while there she decided to try to make contact.
"She agreed to talk with me and we had a long conversation in which it had transpired he had simply walked out of their home one day in September 1997.
"His mobile phone had been found some weeks later in a pub but he was never seen or heard of again.
"She had her suspicions, he owed money to some very nasty people and her strong suspicion was that he was probably murdered and his body disposed of into the veldt [open rural spaces] and eaten by wild animals.
"The South African police have merely established that he has no valid passport, he has no right of residence in South Africa and he has never legally left South Africa.
"He has no bank account, no credit card, nothing."
The legal black hole caused by Mr Payling's missing status has meant the family has been unable to sell their house or move on.
'Quite painful'
"At the moment the thing that I really dread is that I will die at some point and I will leave my children with a mess.
"I believe he's dead but there's no proof."
Ms Smith supports calls for legislation based on Scotland's 1977 Presumption of Death Act to replace the uncertain situation that currently exists in England and Wales.
She said: "Children ask questions and they [her grandchildren] are curious about their origins.
"My eldest grandchild is now 13 she would like to know more about her family and they ask and it's quite painful for my daughter to say she doesn't know what happened to her father."