1986 rape: Acquitted man admits guilt amid new evidence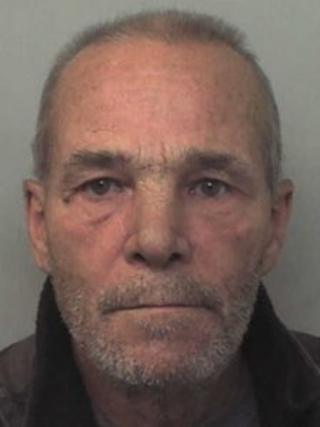 A man has pleaded guilty to a 1986 rape in a Berkshire restaurant following the discovery of new DNA evidence.
Alexander McGuire, now 60, from Sandy Lane, Bedfordshire had previously been acquitted for the rape in McDonald's, Thames Street, Windsor, 26 years ago.
But new forensic techniques identified a DNA profile that matched McGuire's, with a one-in-a-billion chance it was not his DNA.
McGuire will be sentenced on 20 April at Reading Crown Court.
Double jeopardy
He admitted the offence at the court on Monday.
The victim was working at McDonald's on a late shift in November 1986 when she went downstairs to go to the toilet.
McGuire confronted her as she left the cubicle. He told her that he had a knife and then raped her.
He was arrested some months later, charged and tried but the jury found him not guilty on the orders of the judge.
Because of the acquittal, police had to apply to the Director of Public Prosecutions for consent for the case to be reinvestigated under double jeopardy legislation.
McGuire was arrested at his home in July 2011 and the original trial verdict was quashed in December 2011.
Det Con Alison Brown said: "McGuire thought he had got away with this horrendous crime when he was originally acquitted over 25 years ago.
"However, due to the advance in forensic technology and new legislation under double jeopardy, we were able to prosecute him and he has finally been punished for his crime."