White House Preparatory School's future in doubt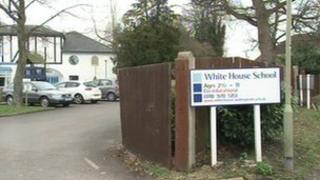 Governors of a private school in Berkshire say they are fighting to keep it open, despite pupil numbers nearly halving in the past two years.
White House Preparatory School in Wokingham announced on Thursday that it would close at the end of summer term.
But in a new statement it said governors and parents were working on a number of alternative options.
"The situation facing White House Preparatory School is a serious one," it added.
The school was founded over 100 years ago. It charges fees of approximately £9,000 a year.
Pupil numbers have dropped from 120 to 80 in two years. The school blamed the "financial climate".
It said: "Parents and staff should be reassured that everything is being done to safeguard the future of the school, with the aim of maintaining continuity of education.
"Parents should address their questions or concerns to the governor or headmistress."
A spokesman said several parents had offered cheques to keep the school afloat for the next year, but that it would take legal advice on whether it could accept them.
White House Preparatory School was awarded "outstanding" in a school inspection by the Independent Schools Inspectorate in 2011.