Former Cromwell Hospital manager loses £1m damages claim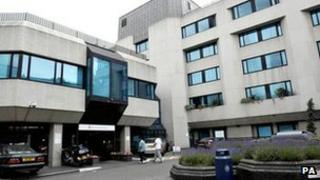 A former hospital manager from Berkshire has lost a claim for £1m damages over mental illness she claimed was caused by a work colleague.
Sandra King, 53, of Maidenhead said she was bullied by Dr Abdul Al Muhairi at Cromwell Hospital, London.
In a High Court ruling, the judge said he did not accept former acting chief executive Dr Al Muhairi "set out to destroy" Mrs King.
However, he said that Dr Al Muhairi did "overstep the mark" on four occasions.
During a hearing in January, Mrs King's counsel, Simon Livingstone, said that between April 2003 and August 2006, Dr Al Muhairi, 47, who left the private hospital in 2008, engaged in an ongoing and continuous course of aggressive and unreasonable conduct.
He said Mrs King developed symptoms of post-traumatic stress disorder and had been unfit to work since 2006, when she left her post of executive manager at the hospital in South Kensington.
She had worked there for 23 years.
Medical Services International Ltd, which accepted it was liable for the acts of Dr Al Muhairi as his employer, argued that family and other health problems had been the cause of Mrs King's symptoms.
In the ruling, Deputy Judge John Leighton Williams QC said Mrs King was a truthful and reliable witness but was unable to "see what happened in an objective, balanced way".
He said: "On many occasions he [Dr Al Muhairi] behaved inconsiderately, even very inconsiderately, but I conclude that on only these four occasions did he overstep the mark.
"But looking at the incidents overall I do not conclude that it can fairly be said that Dr Al Muhairi was harassing, bullying or undermining the claimant nor that his conduct can objectively be judged as such."
He said he was satisfied that the cause of Mrs King's breakdown and depression was not Dr Al Muhairi's conduct but a condition which had developed due to other causes.