Bracknell Foodbank helping many more children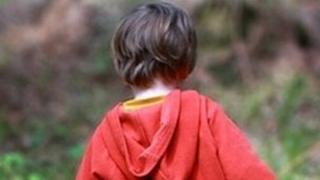 The number of children relying on help from a food bank in Berkshire has doubled in the past 12 months, the charity which runs it said.
More than 1,000 children from poor families in Bracknell now depend on handouts, manager Geoff Hallett claims.
He said it was caused by the recession and word spreading about the charity.
A working mother-of-six, who relies on the handouts, said she had told her children: "If it wasn't for the food bank you wouldn't have a meal."
'All too much'
The mother, who wishes to remain anonymous, said she held down two part-time jobs and did not spend money on cigarettes or alcohol.
She budgets £125 for food per week for her children, whose ages range between eight and 21.
"There has been a situation where there's just not been enough," she said.
"During school holidays they're at home all the time and don't get free school meals, and at one point it just got all too much."
Pat Hallett, who helps run the Bracknell Foodbank, said the mother's story was "absolutely typical".
"This is the story of a family where the mother has two jobs - it's not an an [unemployment] issue, it's someone who's trying to make ends meet in tough times."
Mark Ward, spokesman for the Trussell Trust which runs food banks all over the country, said food banks across southern England had seen numbers of people using the service double in the past 12 months.
Bracknell Conservative MP Phillip Lee said food banks were to be "congratulated" but that people should not have to turn to charity for food.