Dalai Lama in Aldershot Town FC visit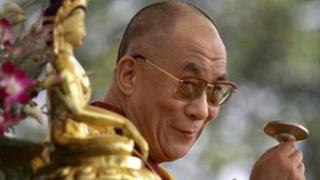 Tibetan Buddhist spiritual leader, the Dalai Lama, will visit Hampshire during a tour of the UK in June.
Tenzin Gyatso, the 14th Dalai Lama, will give a talk at Aldershot Town FC as part of an eight-day visit organised by religious groups.
Aldershot FC's Richard Petty said: "We are very proud to be the venue for such an important occasion."
The event, on 21 June, has been organised by the Buddhist Community Centre for the UK.
Mr Petty said his talk at the 7,000 capacity EBB Stadium will be delivered in English, "to make this wonderful event even more beneficial for his followers".
The Dalai Lama is also to give public talks in London and Manchester.