Michael Gove opens Reading University's Institute of Education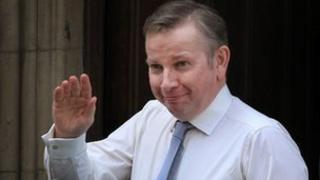 Reading University's new £30m education campus has been officially opened by the Education Secretary.
Michael Gove, the MP for Surrey Heath, met staff and gave a presentation at the refurbished London Road site in the centre of the town.
The Institute of Education has been providing teacher training in Reading for more than 20 years.
The university's Vice-Chancellor Sir David Bell said it was now a "first-class environment" for training.
Professor Andy Goodwyn, head of the institute, added: "This project represents the largest investment in an education department in the UK in recent years."