Reading Olympic torch online image archive set up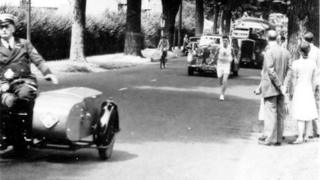 Reading Museum has set up an online image archive for the Olympic torch as it passes through the town in July.
The museum started a digital gallery to compile a record of the last time the torch came to Reading in July 1948.
It also wants photographers to send images of the torch when it passes through Reading on 10 and 11 July.
Museum spokesperson Rebecca James, said the museum wants to collect images "so that a full record is captured for posterity".
To view the museum's online collection and to send images visit www.historypin.com/reading .